Now that you've' got a bunch of those collectible mini Purex Hats, check out these three simple ways to transform them into some super-cool festive décor. Not only are they really cute, but incredibly easy to put together.
Tree Ornaments. Super easy to create these holiday decorations – you can use the hang-tag loop to hang the collectible hat right on the tree, but that would leave things kind of flat. But the solution is absolutely perfect: simply stuff each of your hats with pine cones! You can then amp them up by adding ribbons, bells, glitter, anything! These wintery ornaments will definitely make your tree much brighter this year.
Treat Accessory. Another cute décor idea you could do is to add these collectible hats to your holiday treats! They're small enough that you can add them to all kinds of candies, from lollipops to chocolates. And if your family is all about being healthy, you can use fruits instead. Just be sure to use edible gumpaste to attach your treats' accents, such as their pretzel arms and googly eyes. Everyone at the holiday dinner is going to be wowed when they see your delicious sense of style.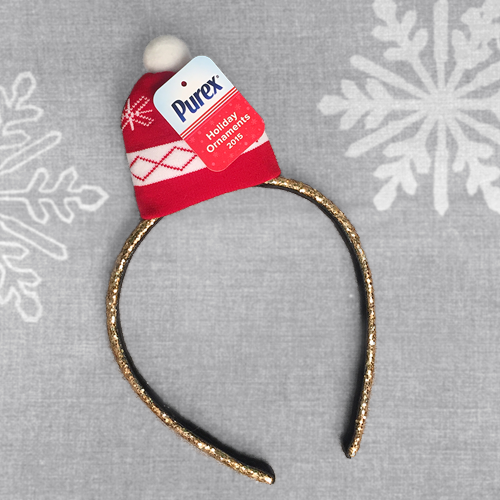 Tiny Hat Headband. All you need for this ridiculously cute craft is a glue gun, some cotton balls, and a headband. Simply stuff the collectible hat with cotton, and glue the whole thing to the headband. That's it! Just wear the headband during every holiday party, and have fun. After all, it's the little things in life that count.